ACDelco 48AGM Professional AGM Car Battery Review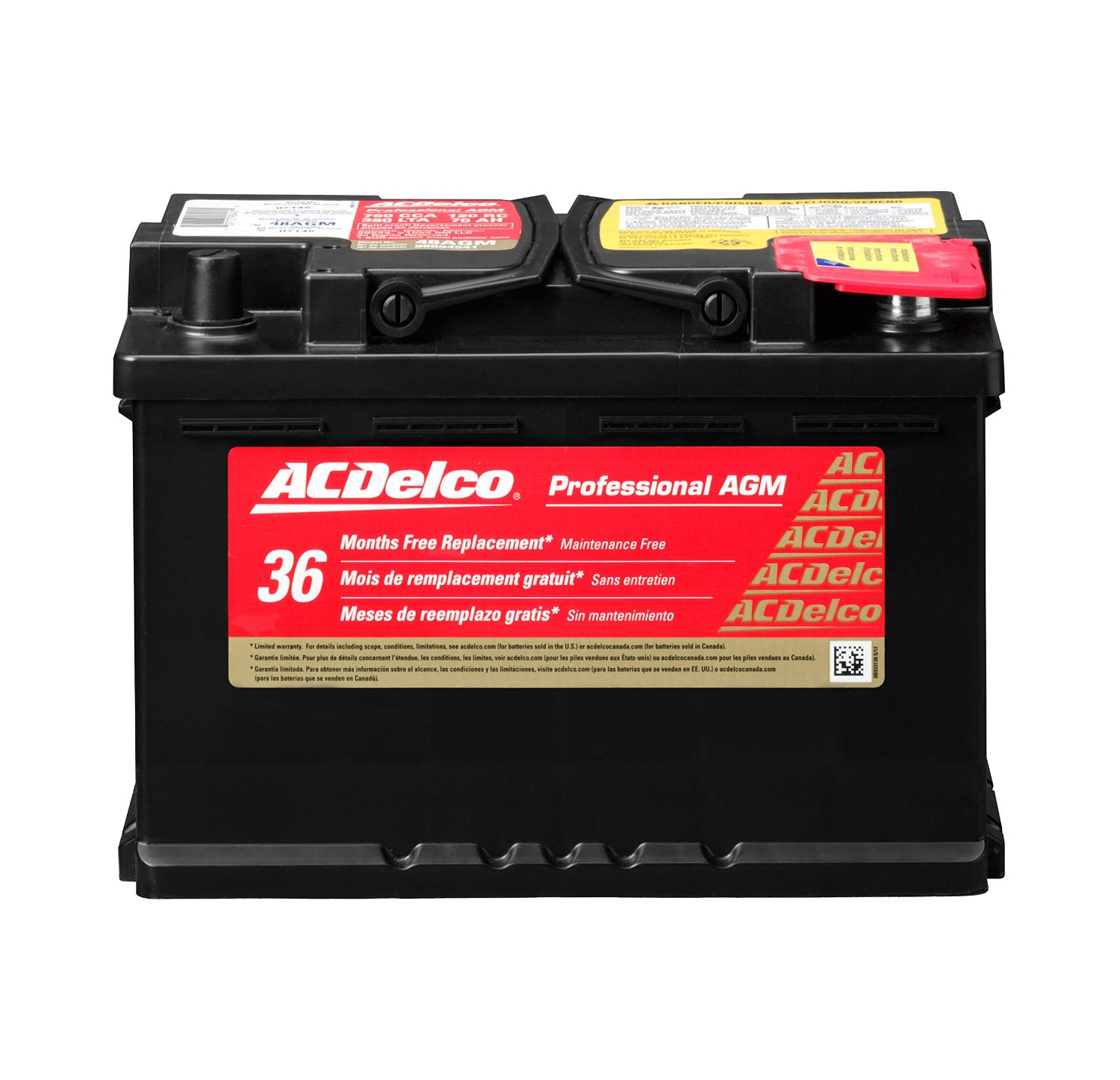 About / Description
The ACDelco Professional AGM series batteries are made with absorbed glass mat design which permanently retains the electrolyte within the glass mat separators. This makes the batteries fully spill and leak proof. The oxygen recombination technology also ensures minimum electrode mass loss over the life of the battery. The AGM design also makes the batteries maintenance free. The silver calcium stamped alloy design improves battery life and performance while the calcium lead anode greatly increases surface area, leading to improved conductivity and reduced internal resistance. The envelope separator also ensures a puncture resistant design which prevents leaks and improves acid circulation, leading to much longer discharge cycles than conventional batteries.
Life: Results have found out that the silver and calcium stamped alloys have a positive effect on the cycle life and increase its life span effectively making it last up to a minimum of five years without any concern.

Reserve Capacity (RC): Its high reserve capacity is another aspect that has impressed us a lot during the testing period. It shows a steady reserve capacity of around 90 minutes.

Cold-cranking Amps (CCA): Similar to other ACDelco products this one also provides a high-value CCA at 760.

Conclusion: Users will be content with the overall performance level as well as reserve capacity and CCA value of this car battery. A 36 months free replacement warranty relives the users of any worries about initial damage of the product and ensures smooth operability of the battery.
Interested on buying ACDelco 48AGM Professional AGM battery? Check out Amazon for the current price (it maybe on sale or discount price!) and also more buyer reviews.
► See Current Price / Buy on Amazon
I hope you found this unbiased ACDelco 48AGM Professional AGM review useful. If there's any mistake/error or if you have any feedback, you can send me an email.