ACDelco 49AGM Professional AGM Car Battery Review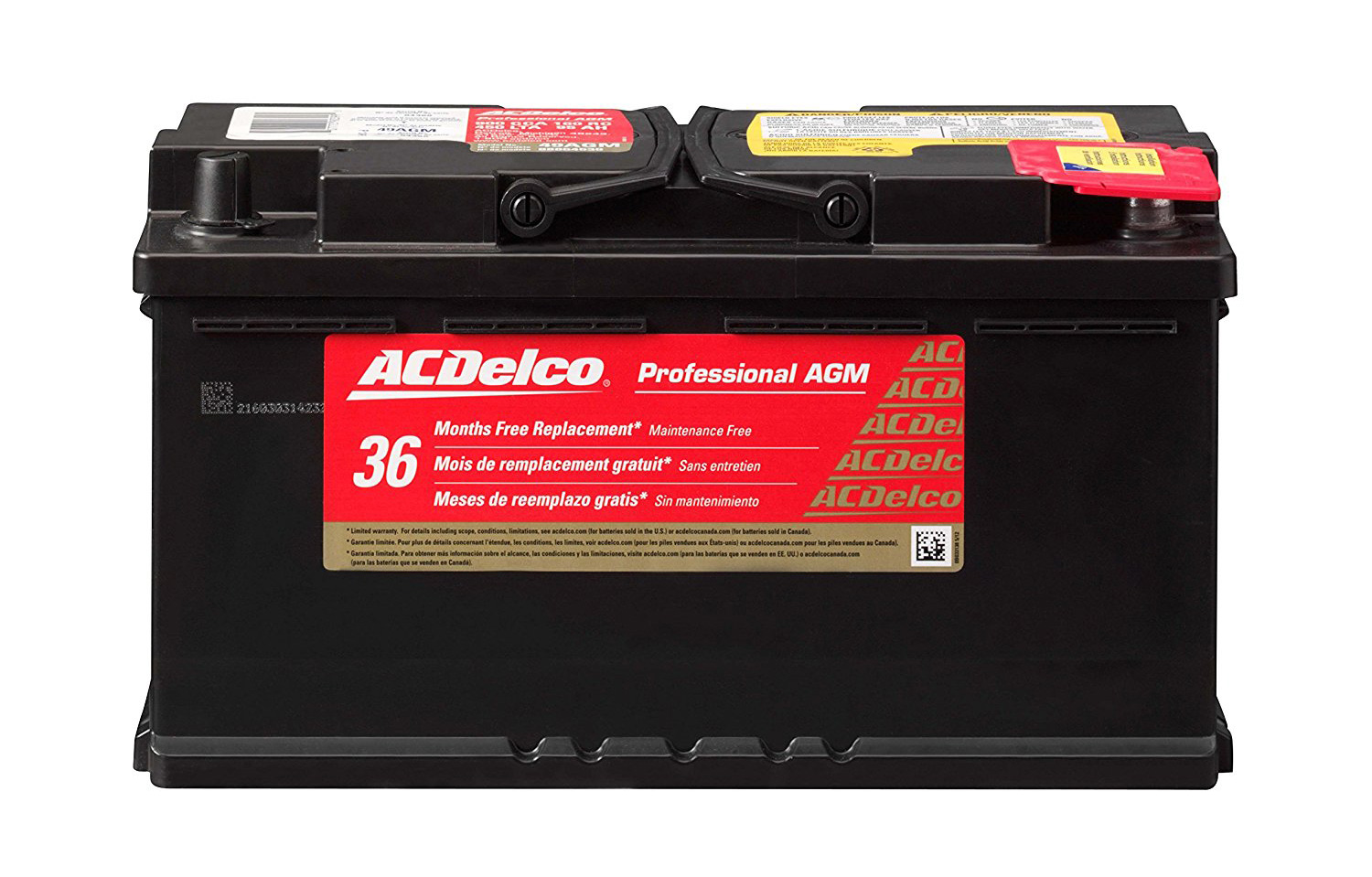 About / Description
The ACDelco Professional AGM series batteries are made with absorbed glass mat design which permanently retains the electrolyte within the glass mat separators. This makes the batteries fully spill and leak proof. The oxygen recombination technology also ensures minimum electrode mass loss over the life of the battery. The AGM design also makes the batteries maintenance free. The silver calcium stamped alloy design improves battery life and performance while the calcium lead anode greatly increases surface area, leading to improved conductivity and reduced internal resistance. The envelope separator also ensures a puncture resistant design which prevents leaks and improves acid circulation, leading to much longer discharge cycles than conventional batteries.
Life: The pressure on the plates is thoroughly maintained which in turn decreases the volume of the lost active mass in the grid. This increases the average life expectancy of the ACDelco 49AGM batteries than the average car battery. The paste is highly density negative which increases the performance level and has a positive effect on the battery life as well. Along with this, the grid is calcium lead positive which enhances conductivity and makes the product more efficient and long lasting.

Reserve Capacity (RC): Even if the charging system fails there is no need to worry because this battery has a reserve capacity of about 90 minutes.

Cold-cranking Amps (CCA): ACDelco Professional AGM has a claimed CCA of 900.

Conclusion: My concern was more on the performance and life of this battery and after using it I have been greatly satisfied. The CCA rating of 900 along with the reserve capacity of around an hour and a half will greatly support your car's consistent performance. I highly recommend this car battery.
Interested on buying ACDelco Professional Automotive AGM battery? Check out Amazon for the current price (it maybe on sale or discount price!) and also more buyer reviews.
► See Current Price / Buy on Amazon
I hope you found this unbiased ACDelco 49AGM Professional AGM review useful. If there's any mistake/error or if you have any feedback, you can send me an email.