Odyssey PC680 Car Battery Review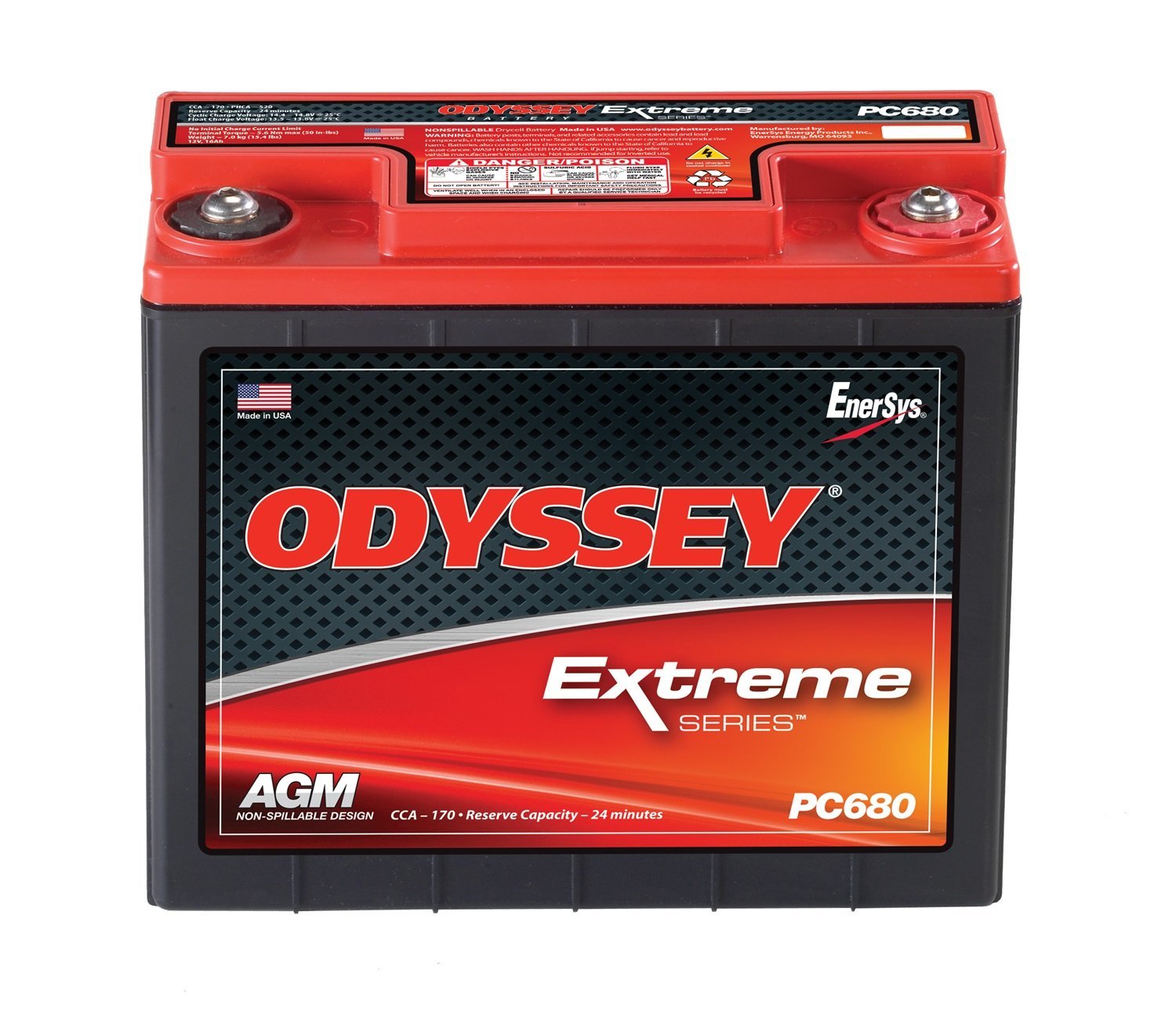 About / Description
The Odyssey PC680 features an absorbed glass mat or AGM design which securely retains the battery electrolyte between glass mat separators. This makes Odyssey batteries fully spill and leak proof and increases the battery's resistance to shock and vibrations that can kill traditional batteries. The high purity lead plate electrodes also ensure a long battery life while providing more performance; Odyssey batteries can provide up to 400 charging cycles at 80% discharge depth, more than 3 times that provided by conventional batteries. The fully sealed design also recycles generated gases internally. Compared to spiral wound batteries, Odyssey batteries provide up to 40% more reserve capacity due to better utilisation of internal space.
Life: This will last around 5 to 10 years depending upon the intensity of use.

Reserve Capacity (RC): The Odyssey PC680 battery is equipped with 40 percentage more reserve capacity.

Cold-cranking Amps (CCA): Last but not the least it has a CCA rating of 170.

Conclusion: Odyssey batteries are known to provide excellent services to their customers and this one is no exception. Although it has a low CCA rating its reserve capacity is well ahead of its contemporaries and it guarantees a long lasting and consistent performance. All in all, I can say that you can expect great results after buying this product.
Interested on buying Odyssey PC680 battery? Check out Amazon for the current price (it maybe on sale or discount price!) and also more buyer reviews.
► See Current Price / Buy on Amazon
I hope you found this unbiased Odyssey PC680 review useful. If there's any mistake/error or if you have any feedback, you can send me an email.