Optima Batteries 8020-164 35 RedTop Car Battery Review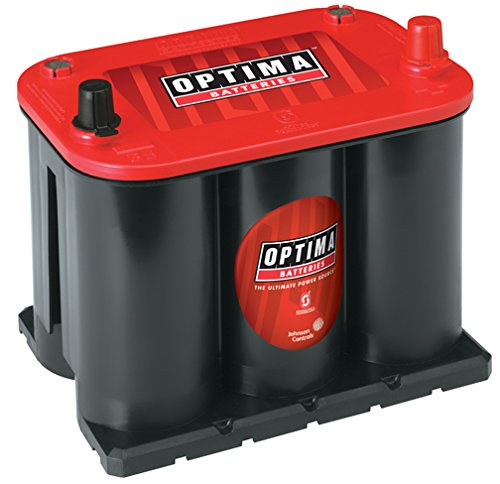 About / Description
The Optima 35 RedTop features an absorbed glass mat or AGM design which keeps the battery electrolyte in place using glass mat separators. This design makes the battery fully leak and spill proof. This allows you to mount the battery in any orientation or position you want to, which makes the Optima 35 RedTop especially desirable with custom designed vehicles where space in the engine bay is at a premium. The company's SpiralCell design also ensures a greatly increased electrode surface area than conventional flat plate designs. The 99.99% high purity lead used in the construction also ensures that electrolyte contamination is kept at bay; this gives the battery enhanced longevity and improved performance.
Life: Trust me, this battery will last long as it is resistant to the common causes of failure such as hard launches or even extreme cornering effect. The design is 100 percent leak-proof and it is configured to outperform any conventional car battery in terms of its starting and cranking abilities.

Reserve Capacity (RC): The reserve capacity is an all-important aspect of a car battery and Optima understands that quite well. That is why they have equipped the Optima 35 RedTop with a high reserve capacity which provides the user a long-lasting shelf-life of 90 minutes when the charging system fails you.

Cold-cranking Amps (CCA): Another reason why to love this battery so much is because of its high CCA rating of 720.

Conclusion: Optima batteries have been garnering positive reviews from their users and this product has been doing the same. Its SpiralCell, leak-proof design is something to boast off. The final word about this product is that its high CCA rating and impressive reserve capacity makes it a product worth your money.
Interested on buying Optima Batteries 8020-164 35 RedTop battery? Check out Amazon for the current price (it maybe on sale or discount price!) and also more buyer reviews.
► See Current Price / Buy on Amazon
I hope you found this unbiased Optima Batteries 8020-164 35 RedTop review useful. If there's any mistake/error or if you have any feedback, you can send me an email.